w201
The Mercedes-Benz W201 is a compact executive car manufactured by Mercedes-Benz from 1982 to 1993, positioned below the Mercedes-Benz E-Class and S-Class — and marketed under variants of the Mercedes 190 nameplate.
The W201 featured a patented rear 5-link suspension, subsequently used in E and C class models, front and rear anti-roll bars, anti-dive and anti-squat geometry — as well as available airbags, ABS brakes and seatbelt pretensioners.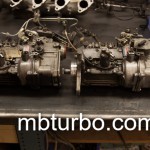 om602 turbo, changing injectionpump, timing and procedure, going from stock RS158 to 7.5mm dieselmeken 180CC RS177
Differences between OM602 NA and OM602 Turbo, according to FSM (most differences also apply to OM603) 1. Turbo head is "reinforced at the water jacket due to higher combustion pressures." 2. Turbo head prechamber bore is 15 mm, NA is 14 mm. 3. Original NA head gasket had normal sheet steel reinforcing around the combustion […]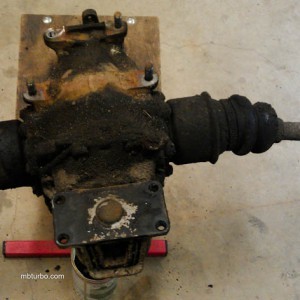 Gear ratios for r107, w114/w115, w123, w126, w124, w201 and expanding.