3.07 / 2.88 differential w116 /w123
A115 353 03 24 (A1153530324) thrust ring that sits in some of the differentials for example some of the 3.07 and 2.88 differentials from later w123s.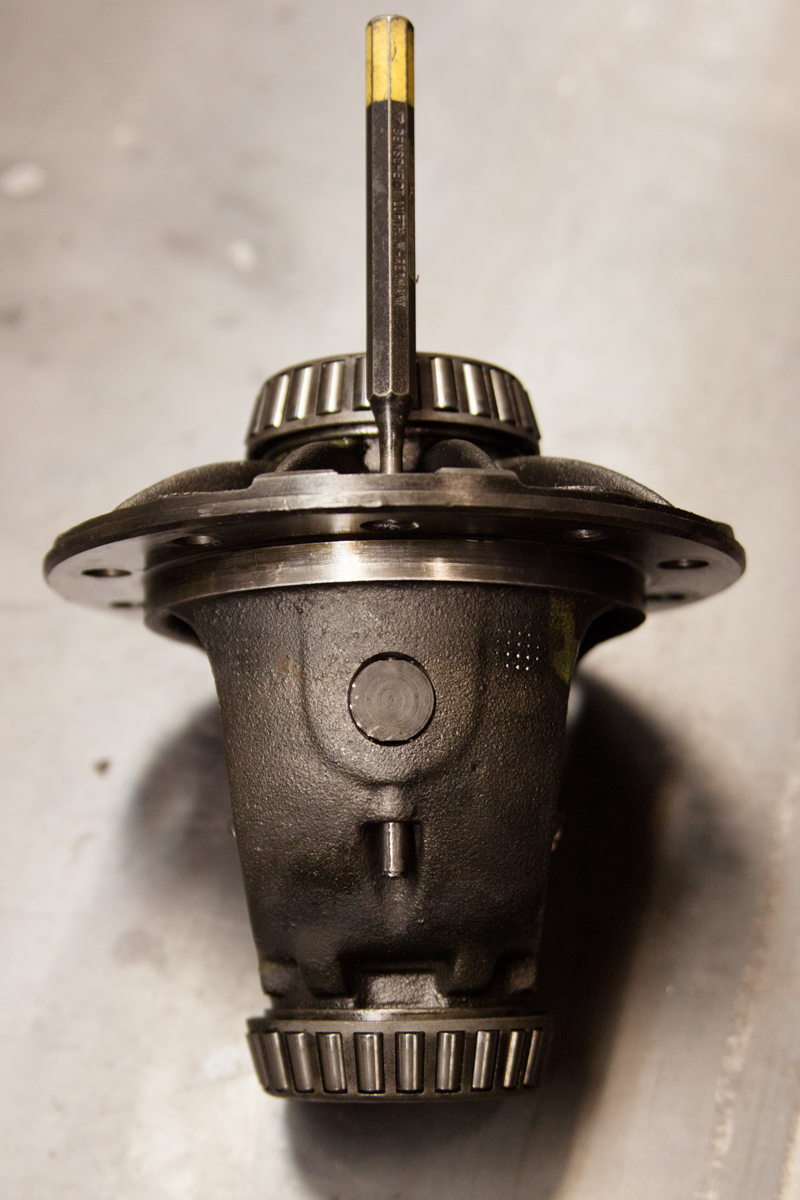 get the center differential thingy loose, remove the crown-gear (isch)
get the -lock- out of the differental pinion shaft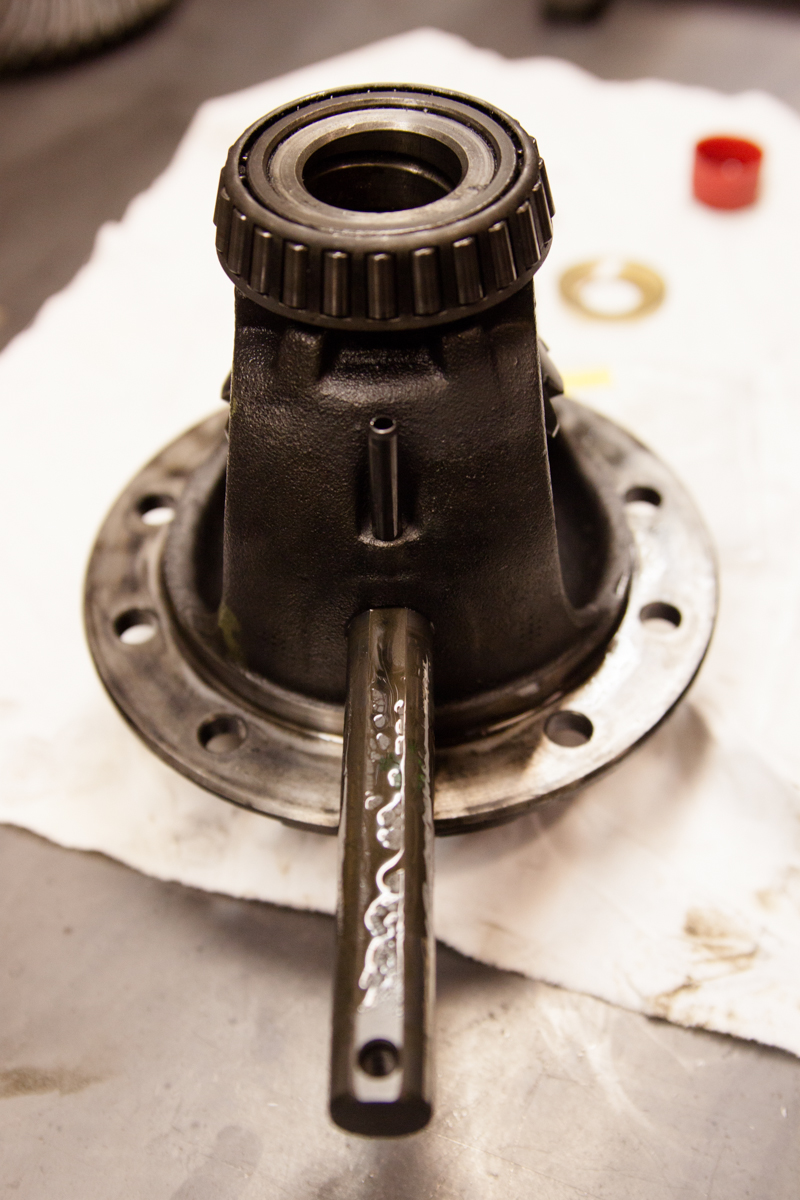 hammer out the pinionshaft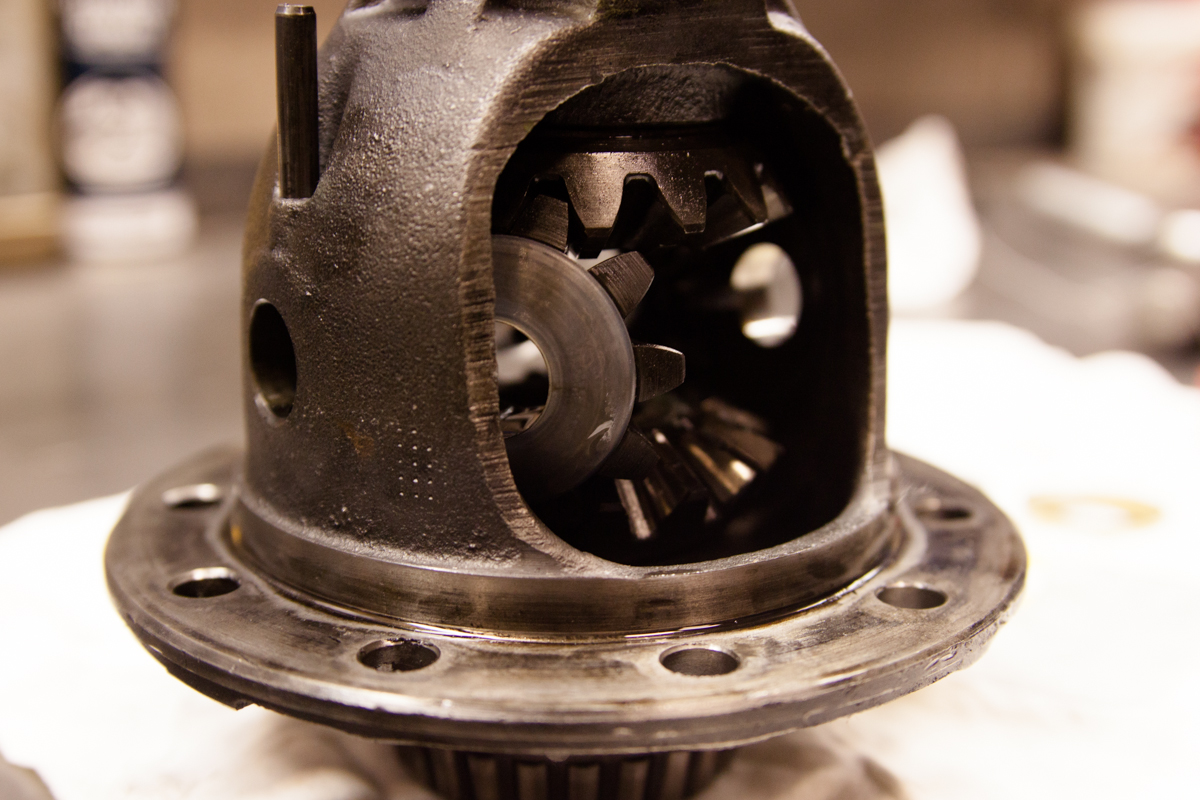 rotate the gears slowly, to far and they might fall out.
(here i already got the new thrust rings in)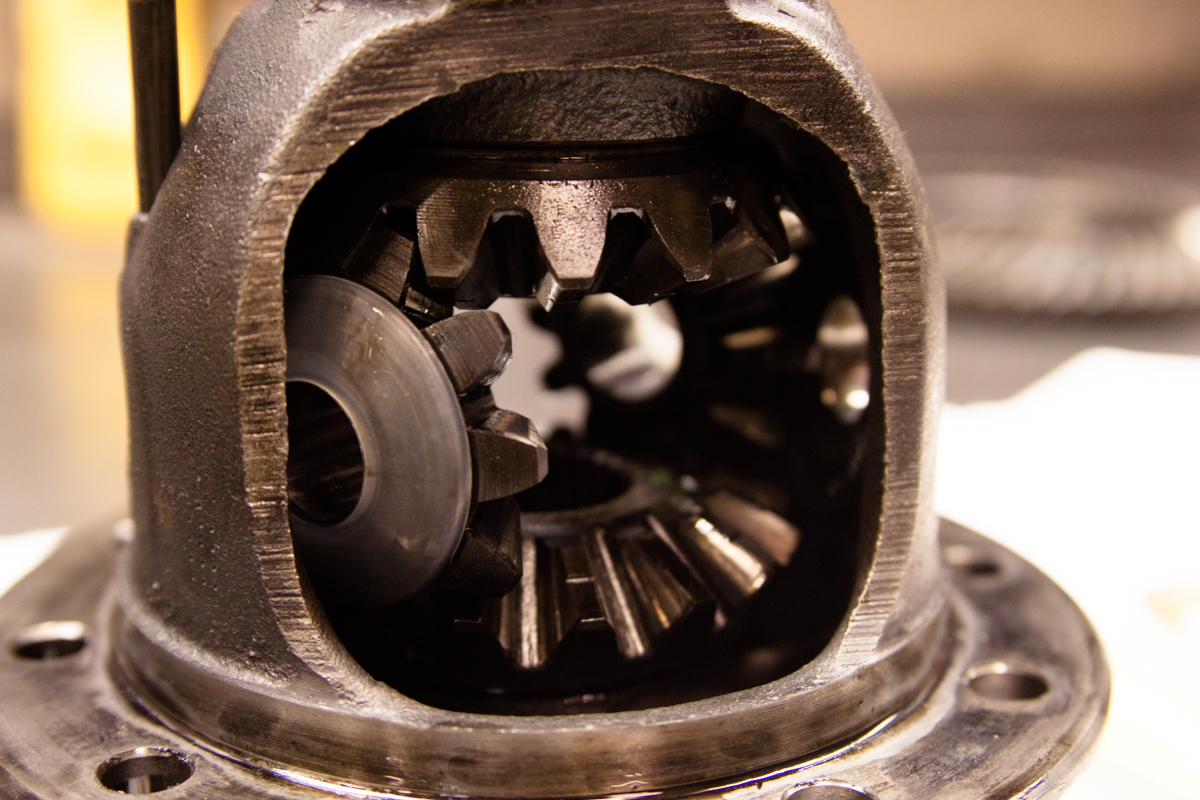 go the other way around to get it back together…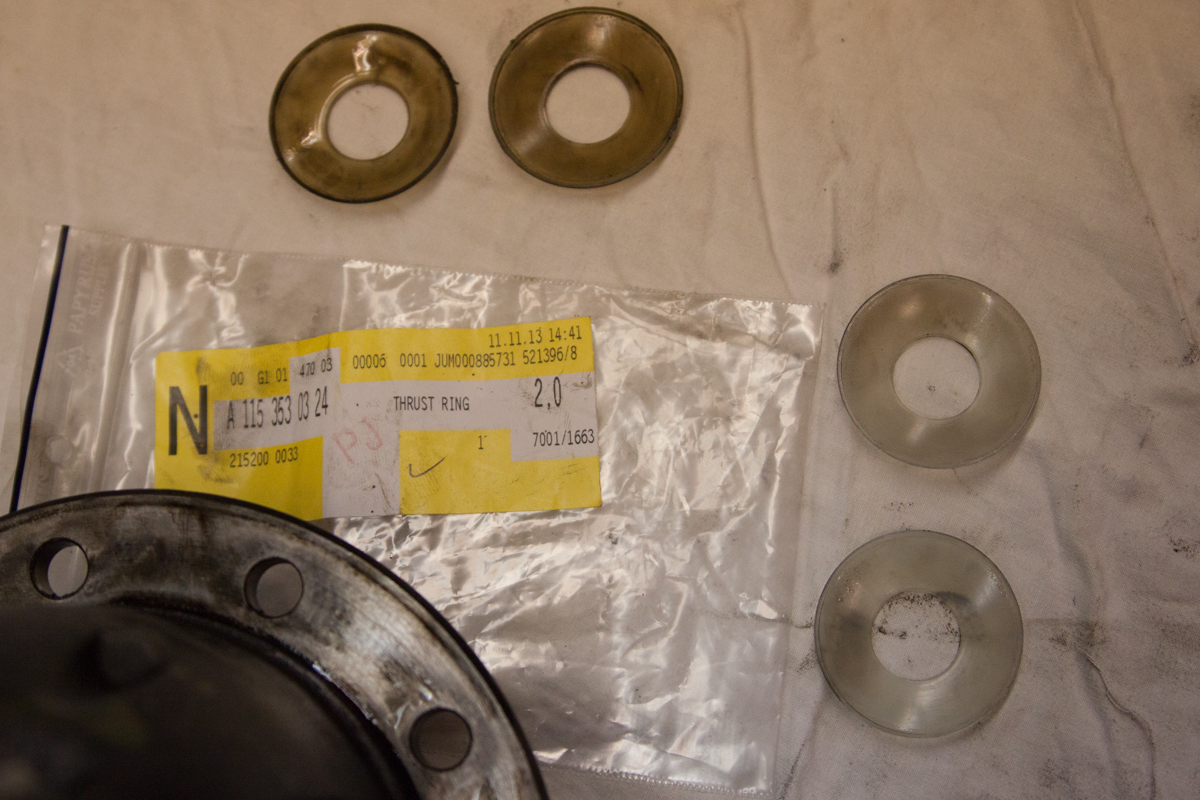 old vs new thrust rings, these looked good, but since i had it apart, i might as well change them…
the center reassembled and put back in the housing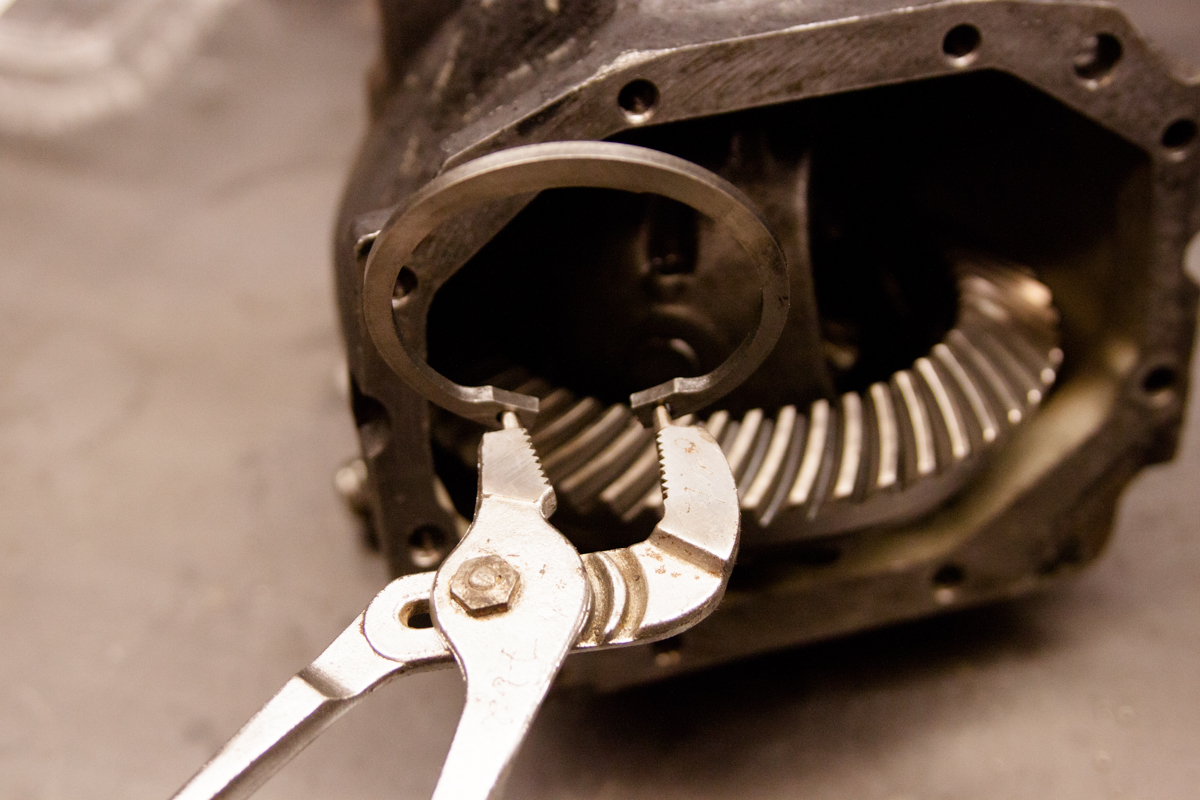 missed to take a picture of the bearing part, but that obviously goes in before the one above.
we modded a tool to be able to remove/put those back, they are strong, you will need a special tool for that part.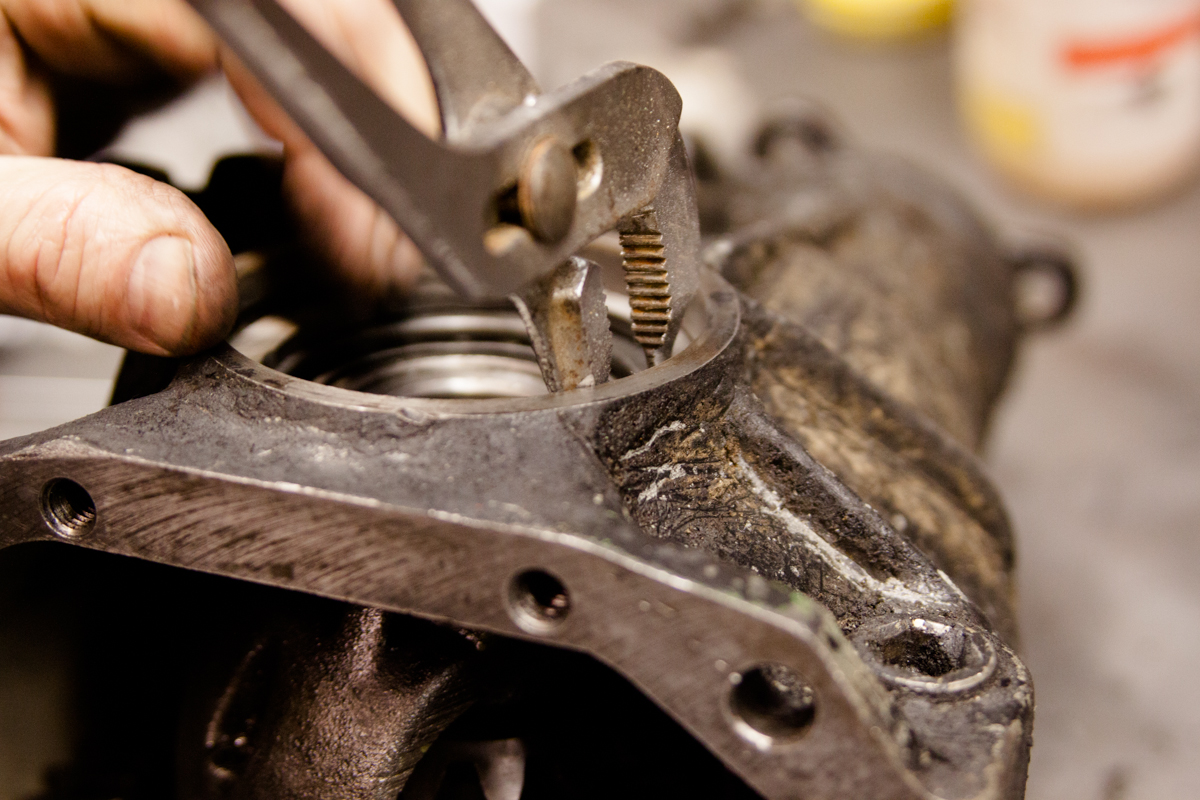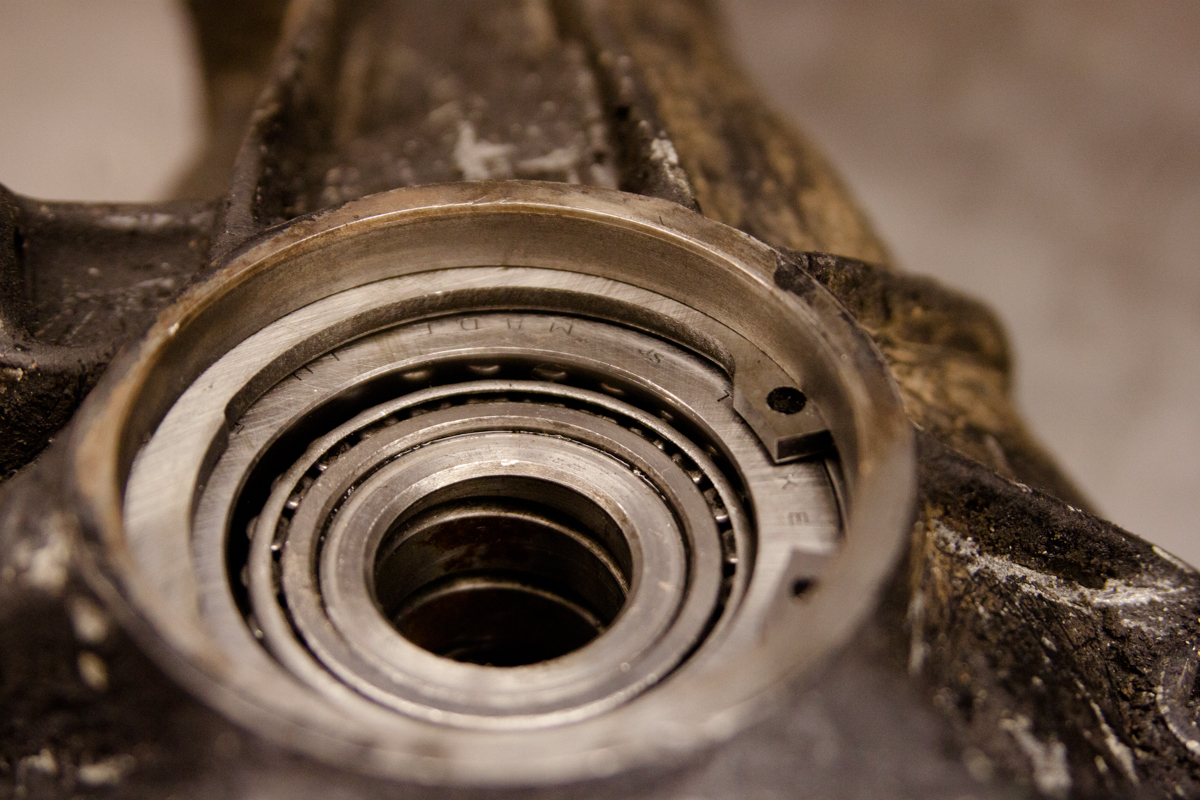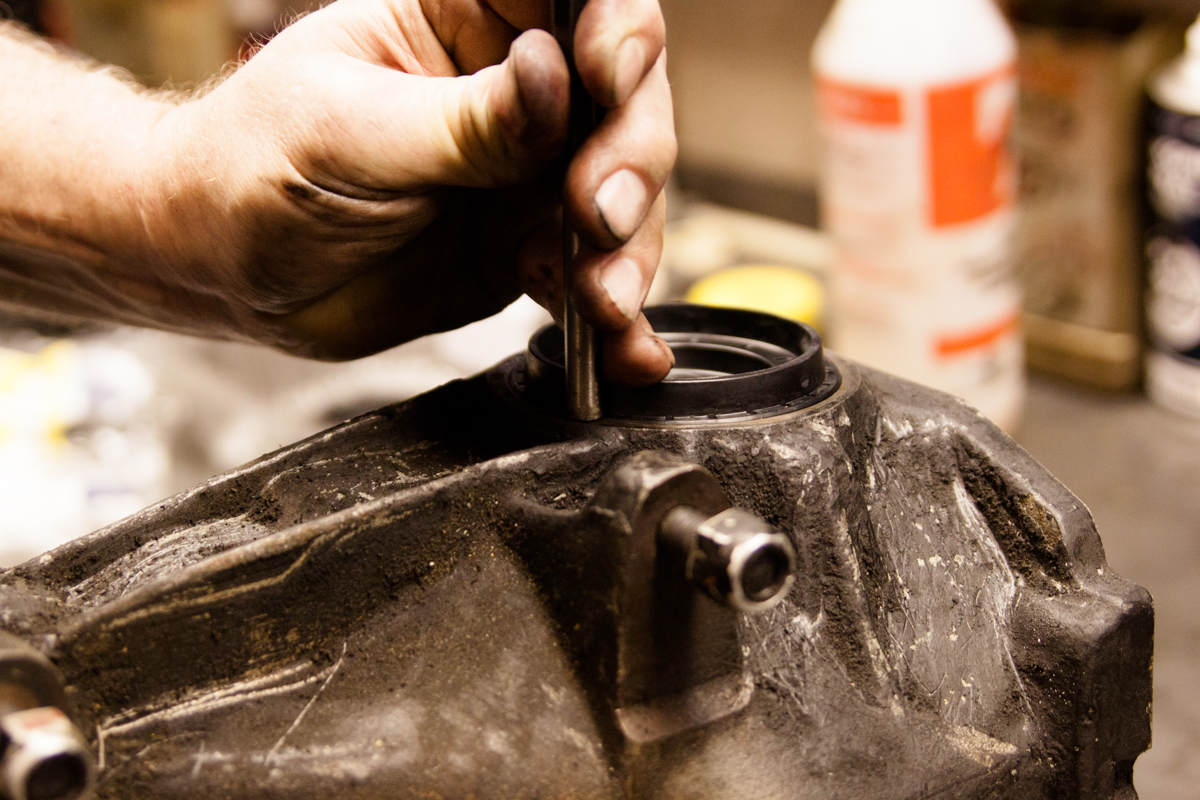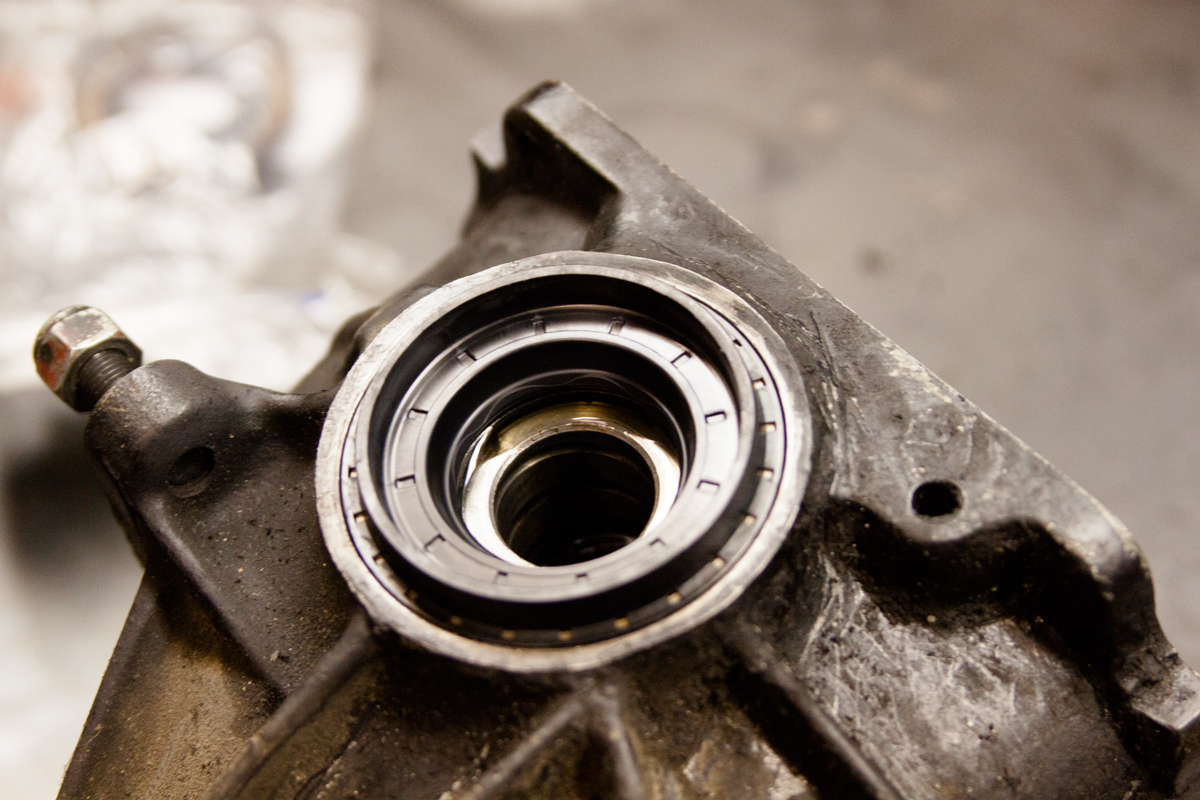 Part number of sealring/dichtring: A 003 997 83 47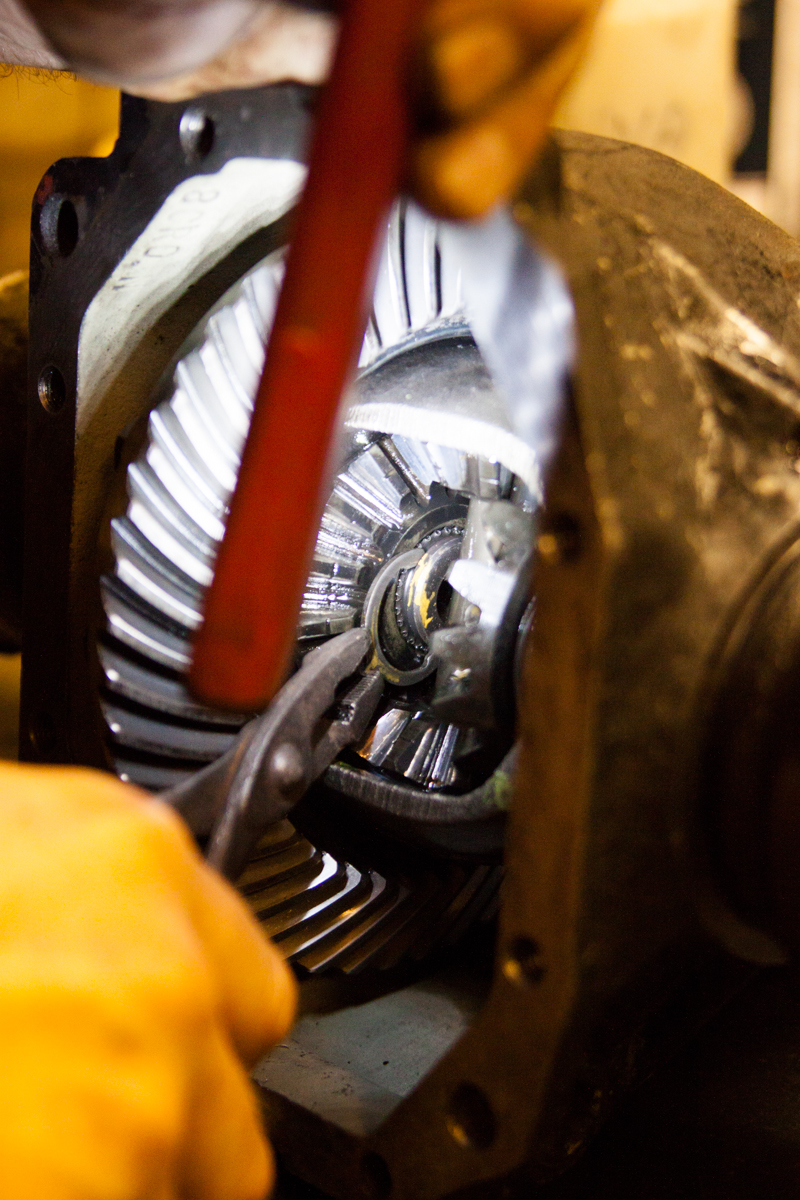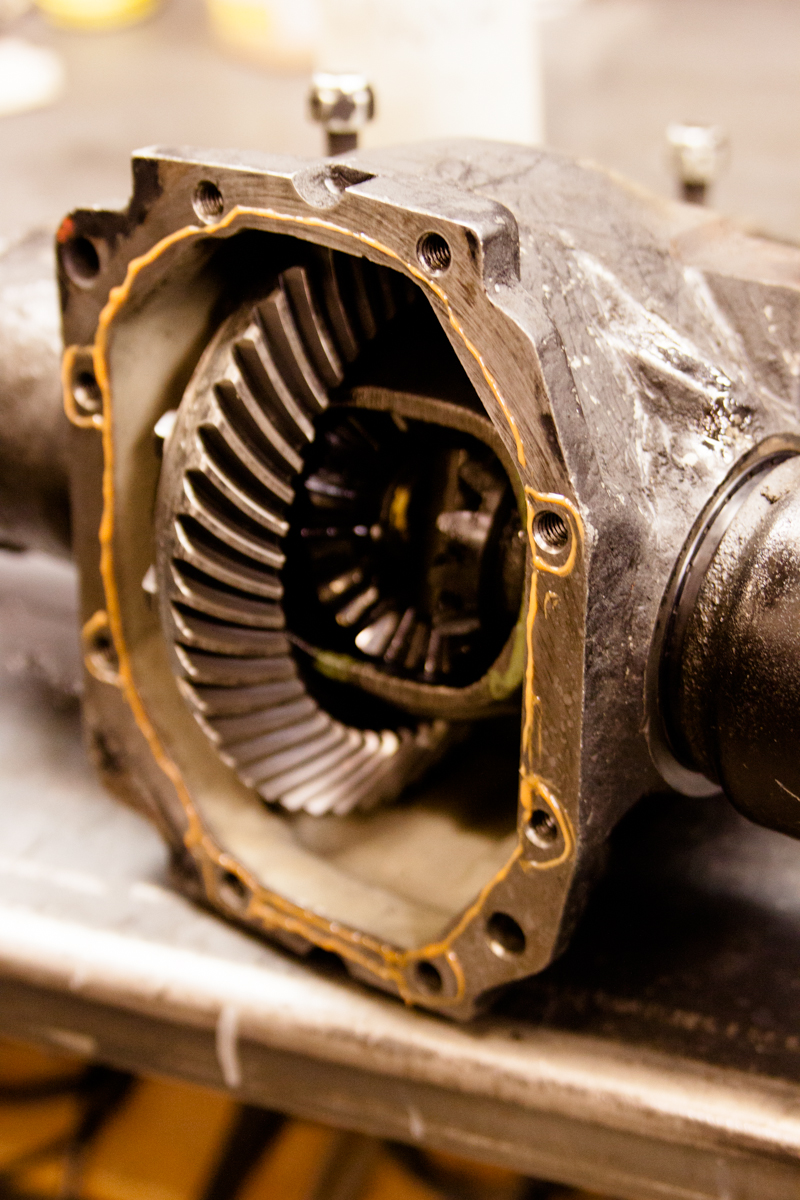 yeah, i didnt clean the outside of the housing, since the car is oily and rustproofed underneath, that little dirt wont make any difference.
2.47 / 2.65LSD differential w116 / w126 gen1
parts for a 2.47LSD rearend.
A 025 997 00 47 x1 seal ring
A 020 997 25 47 x2 seal ring
A 108 353 00 42 x1 Spacer bushing (thats the one you need to change when changing yoke)
after looking into it it seams it is the same parts for a 2.65LSD as a 2.47, but dont take my word on that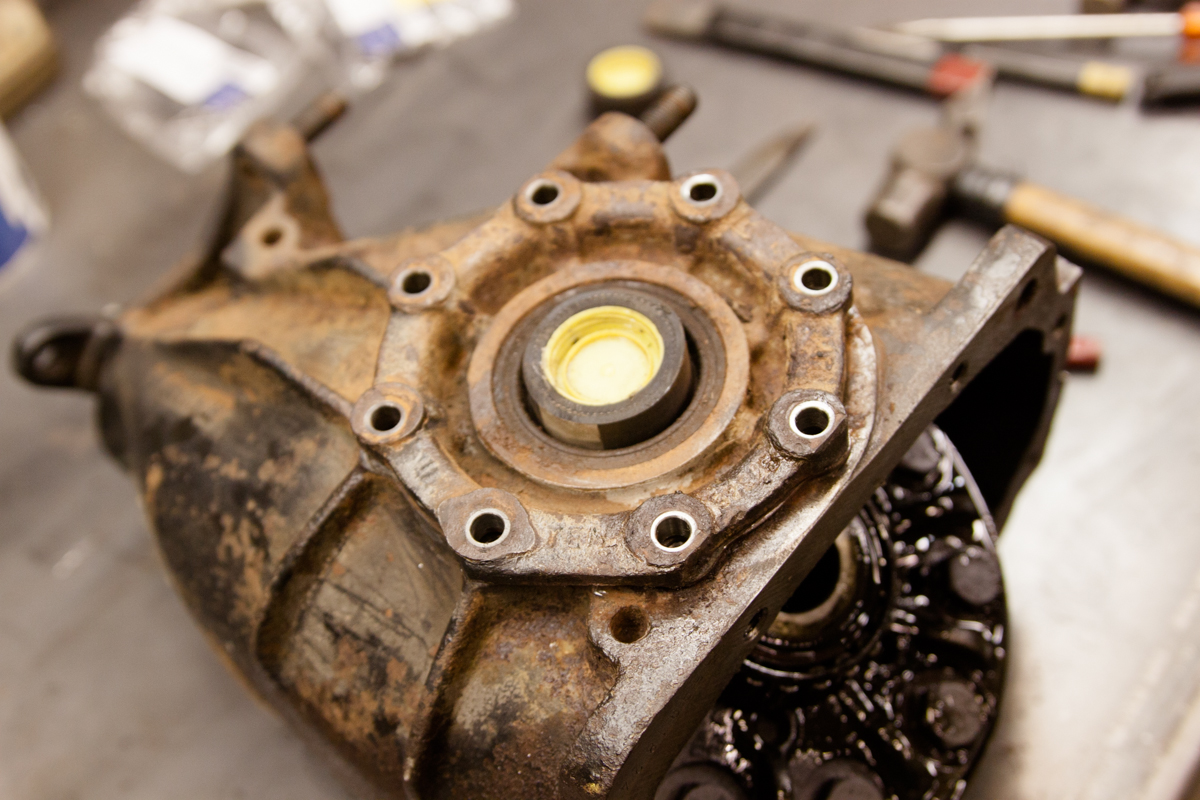 special tools

30mm socket for the flange/yoke whatever on differential and some gearboxes, welded a lug on, drilled throu it so it could reach, and used a second socket on the lug..