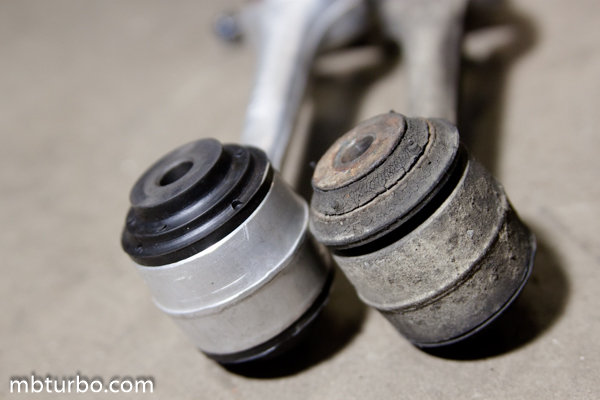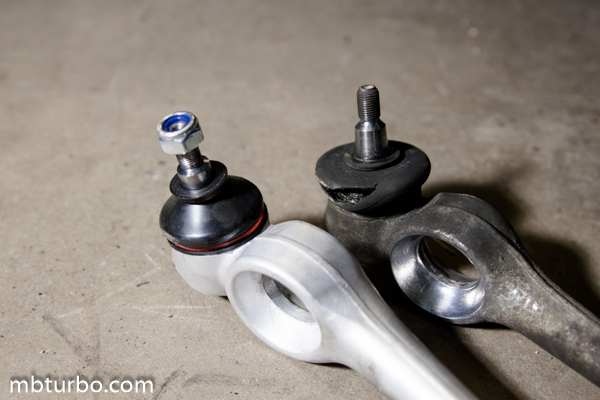 Had some play in the steering, and took a look, both the upper controlarms was starting to give away, aswell as the tierods, swapped the uppercontrolarms on both sides, aswell as both tierods, made a huge difference in play, althou i didnt get the alignment perfect, the steering is aggresive as hell, and you realy have to be awake to drive it
One of the tierods didnt run smooth at al, so bad i was worried it might stick for good, luckily it was the side that had the normal screw direction, and after a bit of searching i found a m14x1.5 bit that worked perfectly.
The other side will need install later on, it was good, but feel good to have new stuff in there, tierods and upper controlarms was bought from one of Autodoc's websites, had to get the stuff returned the first time, they thought i would be happy to be upgraded from Bilstein and FEBI to their own "better more expensive brand".
had to wait a week extra to get the proper stuff (they had to have me email so i wouldnt get the free upgrade they do automaticly otherwise), and the money came back, althou it took a couple of days after they got the first package back.