Removed the old differential, started with the four bolts on top, a w114 coupe has a lot better room than a regular w114 or w115, the tad longer trunk makes a huge difference in that way you dont have to fight against the back of the rear-seats with the two inner nuts/bolts.
http://mbturbo.com/how-to-change-final-drive-w115/
the pictures a bit down there show the tool needed on a normal w115 (something that will give me an angle) this was a lot easier.
—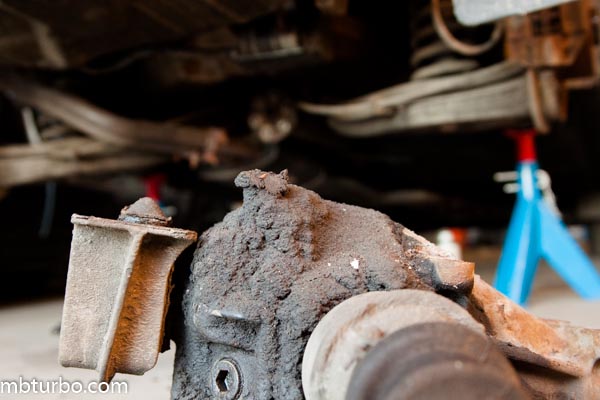 The old 3.69 with a huge play in it, seems to have lived a harsh life. has been pressurewashed, and the axleshafts will get some new grease before being put back up along with the 3.07 diff
and dissembled i found the source, atleast most of the play

—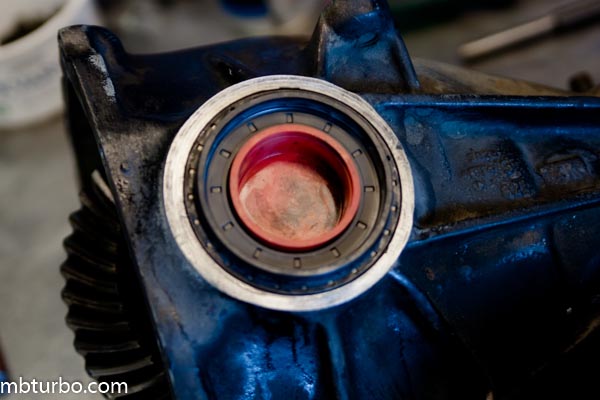 The new 3.07 differential that is about to get mated with the w114 280CE any day.
put in new seals A 003 997 83 47  but did not swap the thrustrings, most people dont, and these felt good, the diff is a low mileage one, and i swapped the sealrings just for the sake of it, there was no sign of leaks whatsoever on the differential.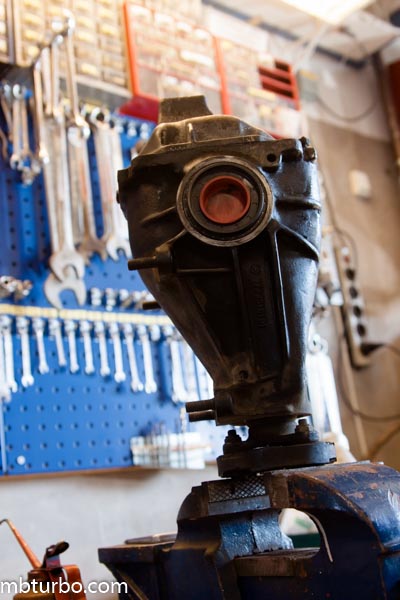 —
I also stumbled upon some problems with the exhaust, the fitment/alignment was a tad wierd, it was so tight that it could not move neither right nor left, and at the same time hit both sides repetadly, a source of some sound when driving without a doubt, will se what can be done to this
i could not get the rear part of the exhaust separate from the front, spent almost 2hours fighting with this, to later be able to get them up properly, gave up and had to get the differential and axleshafts/driveshafts down anyhow, althou a tad more work, not impossible at al.
—–
axleshafts/driveshafts cleaned and refurbished where they will go against the new seals, ventilation for the differential dissembled and cleaned of al the old gunk, and the washers i have left that is used as spacers for the correct installment of axleshafts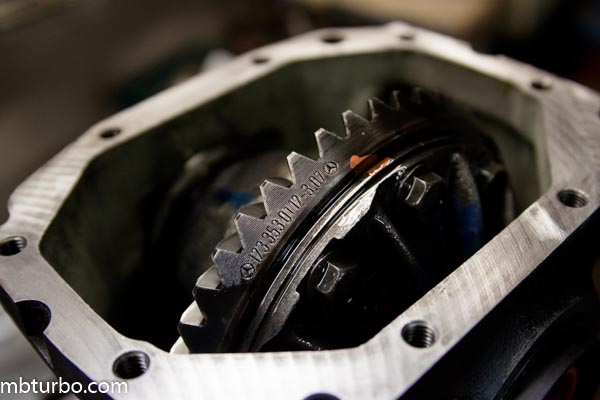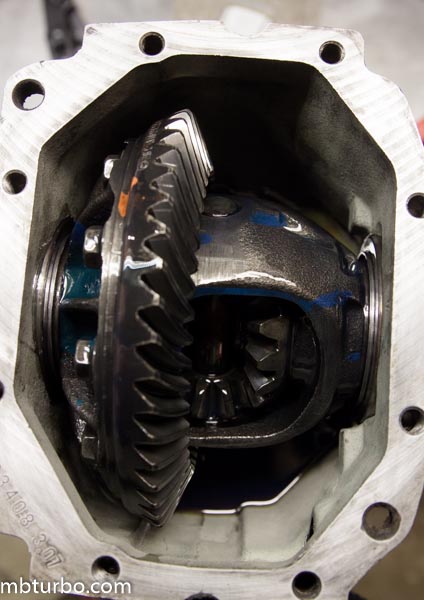 Cleaned, axleshafts installed and 1.1 liter hypoid diff oil filled.
lid/backplate of the diff cleaned, sealing and about to be installed. will probably have to find another diff-mount since the old one seemed quite torn.