Had some problems with the frontbrakes, vibrations when braking more aggresive, not something that belongs on a Mercedes.
swapped the front discs for new ATE discs, and the difference was huge.
Swapped both inner and outer tierods at the same time aswell as the play eliminated made a huge difference in how tight the stearing felt.
Planing to do an adjustment and alignment at Tagene hjulinställning here in sweden
http://hjulinstallning.se/
Tagene Hjulinställning do the alignments for among others the drifters in Team Lovetap here in Sweden and have a good reputation among drifters, racers aswell as everyday commuters.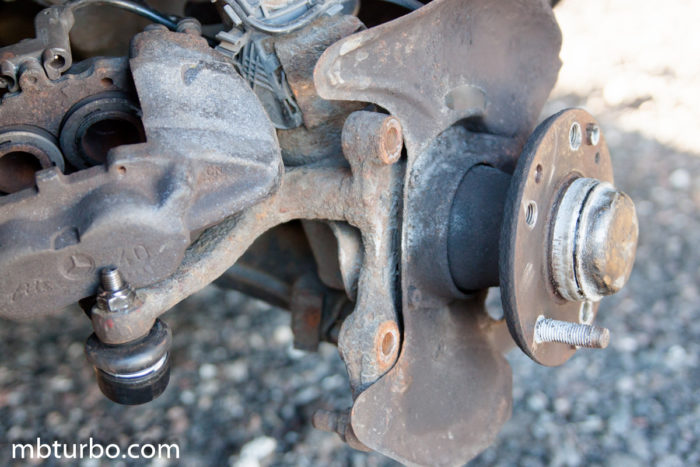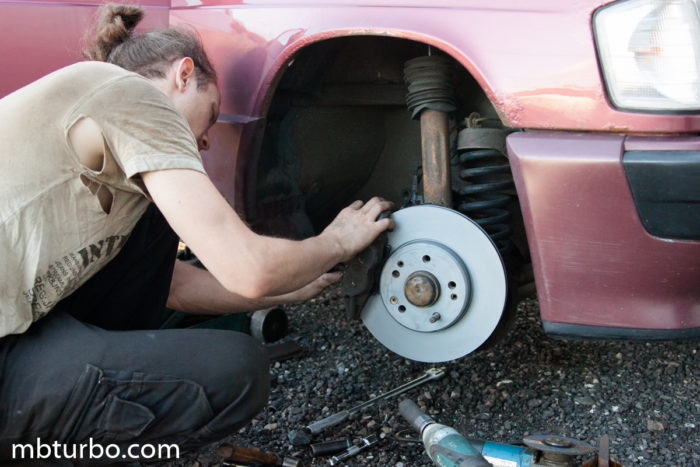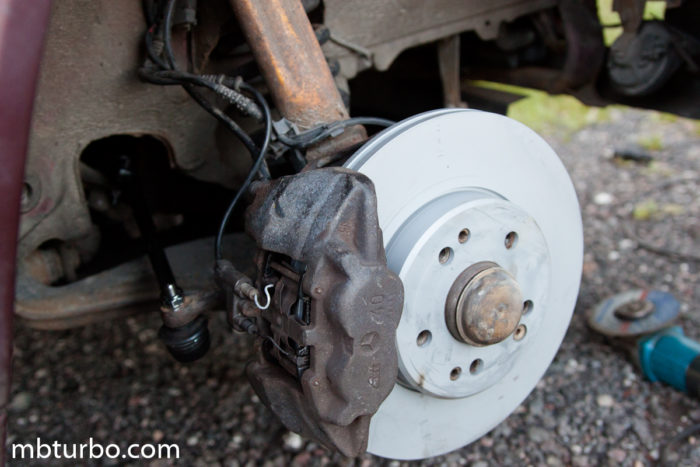 The 294mm 4-pot front brakes from a 300CE / 300E w124 on my w201, a straight fit without any modifications besides some hammering on the dustshield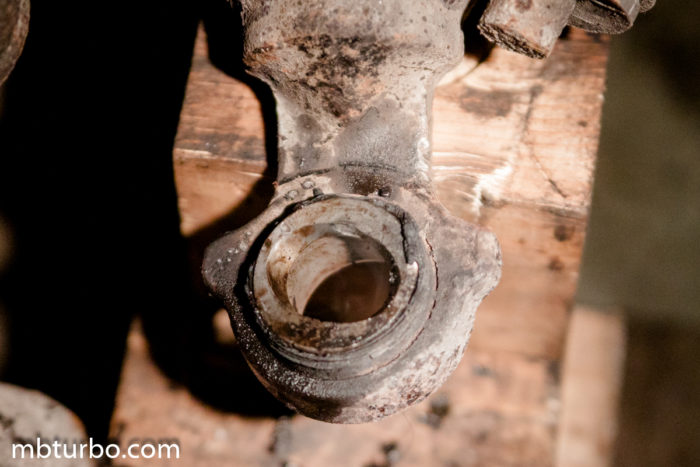 Swapped the balljoint a few days prior.
And this was how it looked.
It is quite obvious if you look closely how important it is to mount it the correct way. the "hole" is supposed to be aimed straight inwards and out, and not at 10 o clock to 4 o clock as above..
If you look at 12oclock you can see how the "arm" of the balljoint has worn the hole down a bit, and the ball/joint itself had some damage at the same place aswell.