Had problem with the car accelerating.
Would not rev past 2500/3000rpm without jerking violently.
Removed the fueltank from the car along the fuelstrainer and was completely filled up with gunk/rust and dirt.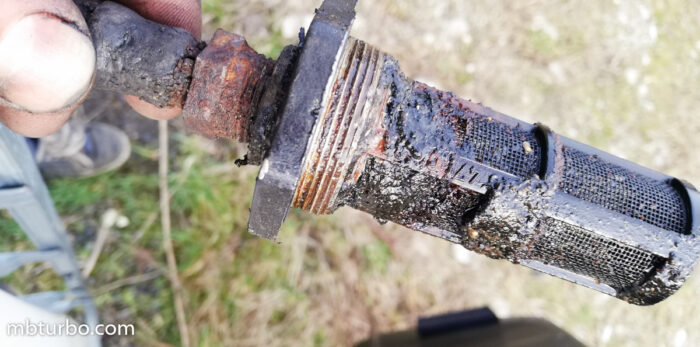 Cleaning out the tank and the fuelstrainer got rid of the jerking almost completely, every filter was swapped and we had to find the source of the engine not wanting to rev past 3500rpm.
Bridged the electro-magnetic vacum/preassure valve for the ECU/enginecontrol, and ran it straight between the intake manifold and the ALDA, and the engine ran as it should.
(ALDA, no power above 3500rpm, wont accelerate)
Fresh filters, and cleaned fuelstrainer, a bit of jerking at 3500rpm but way better.
Straightpiped om602 turbo automatic w201 201.128