Different gear-ratios in differentials http://mbturbo.com/gear-ratios/
change differential w115. http://mbturbo.com/how-to-change-final-drive-w115/
—
I am changing the rearend on the coupe, from the 3.58 that came stock with the original 280CE engine, to an 2.88 i got from Garrett Sowards in Sacramento,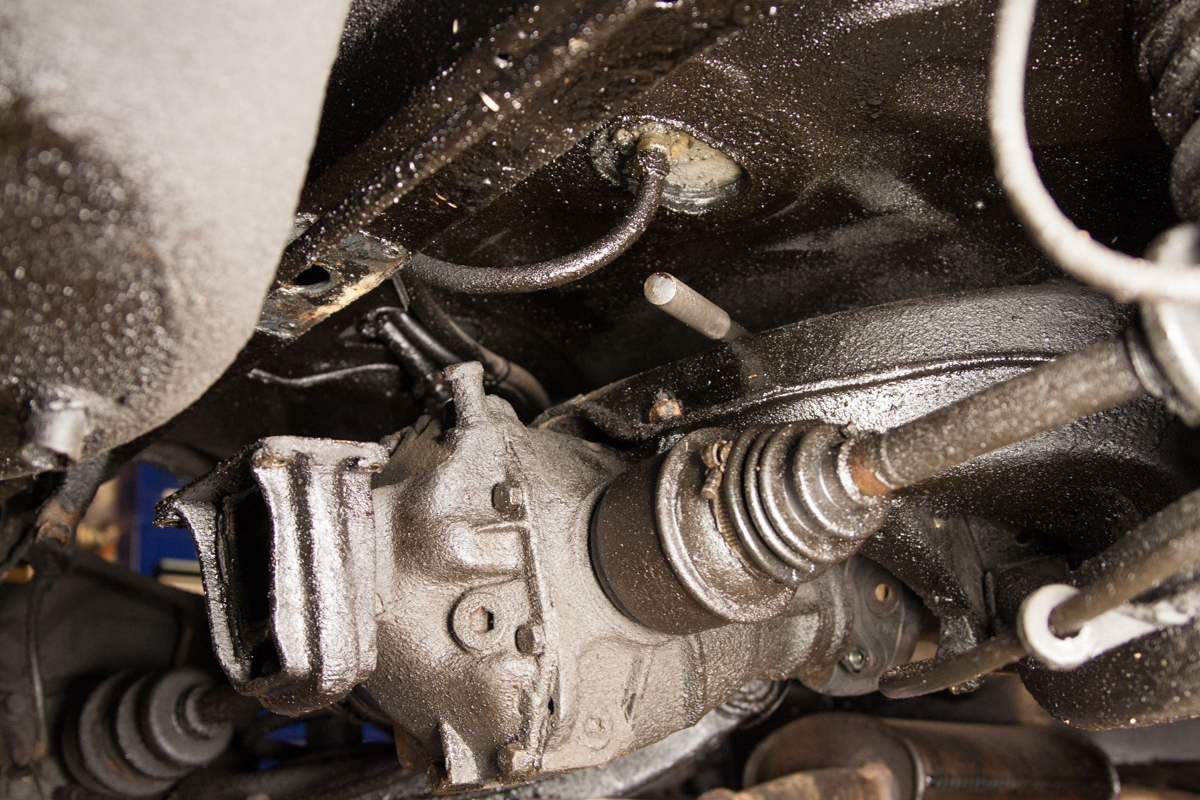 removing the differential on an w123 is a tad harder than on a w115, or maybe it is just that i am more familiar with the way the w115 works.
(the w115 has these holes in the trunk that makes it possible to loosen al four bolts on top of the differential without breaking your wrists or not having enough play to acctualy use a long arm to get them loose)
either way, in the order i do it.
lift the rear of the car up, make shure it stands secure, remove tires, and any exhaust system that might be in the way of the driveshafts.
loosen and remove the bolts from the flexdisc, 17mm and 15mm wrenches is needed, i would suggest you make shure the flexdisc is loose from the flange, as it could be a pain in the ass to get them seperated when you are laying with the differential ontop of you and everything else is loose.
remove the four bolts at the back, with a jack underneath, lower it down
try and loosen the four 19mm bolts that holds the differential up to the "subframe" or what its supposed to be called.
i found it easier to remove them from the back of the car, instead of trying to do it up between the Cardan-shaft
this tool worked perfectly for me, was just long enough to reach the bolts at the front over the arm ****'…
the long for getting them loose, and the shorter socketwrench to be able to reach from the back, se the other picture
you also need a 15mm and 17mm wrench (and i use a 15mm socket and socketwrench) to loosen the cardanshaft from the yoke.
+ 13mm socket to loosen the four bolts that holds the whole ordeal up.