Start by getting the water and cooler of.
This is very easily done by loosening the three bolts on each side of cooler-bar, by the headlights. There is also one screw in the center, down by the bumper.
After this you loosen the hose going to the water coolant reserv and collect the water coming out into something. Loosen the 2 hoses going to the engine, and the one down left on the cooler. Now you should be able to lift the cooler out.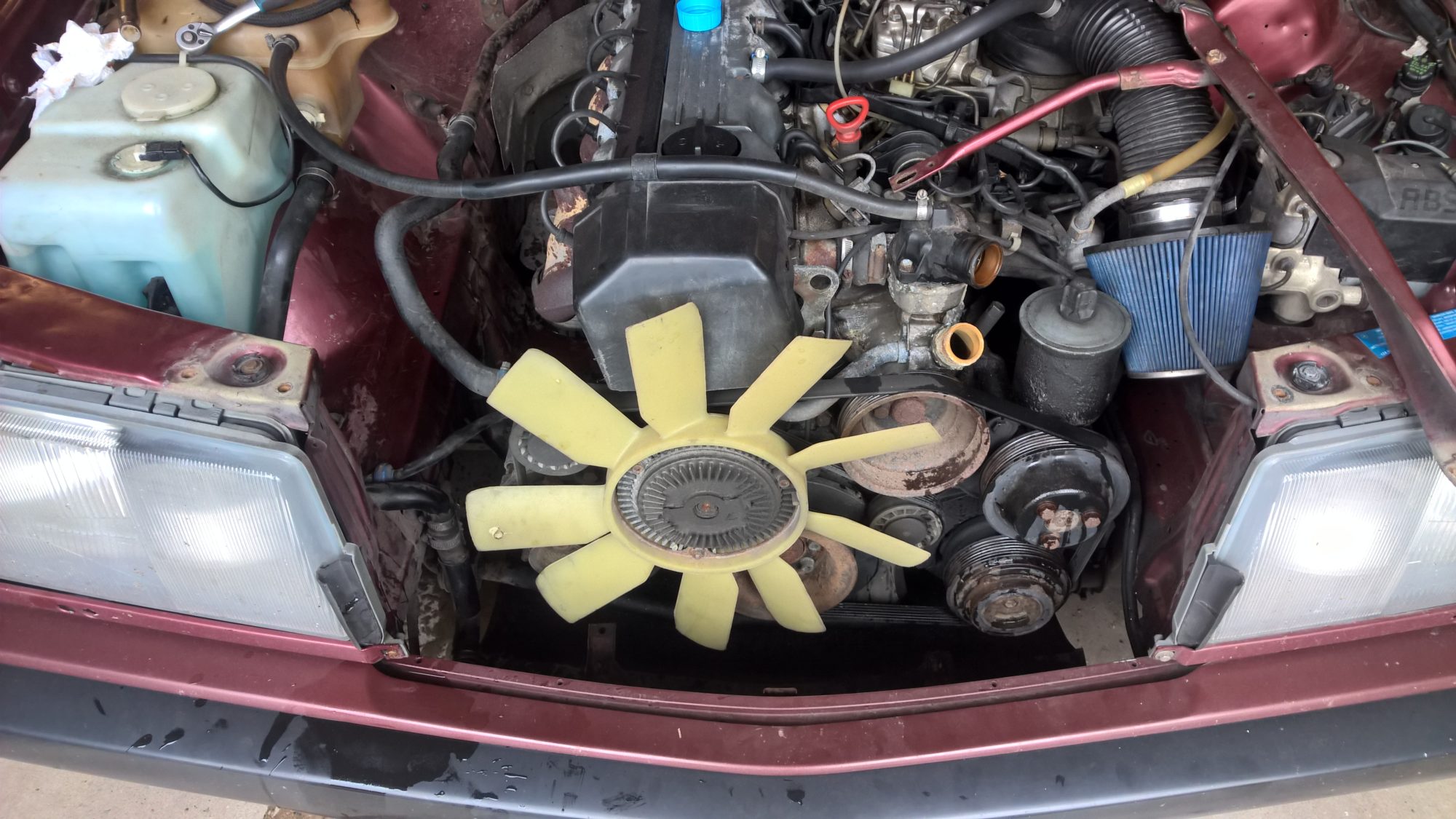 Next you put a 4mm allen key behind the fan pulley, locking it into Place. Put the allen key in place, spin the pulley until you feel it lock in. Now its super easy to loosen both the fan clutch and the pulley.