LSD differentials, and how to tell?
everybody seems to be searching for LSD differentials for especially their w115, w123, w116 or w126, and so far noone ive stumbled upon knows how to tell it if it is an LSD by the outside if the tag somehow had been removed.
so, pictures, + some kind of serialnumber of the differentials.
3.69 w123

496328 3.69 no LSD from a 240d w123
3.46 w123
756812 3.46 no LSD from a 300d w123
830655 3.46 no LSD from a 300d w123
2.82 w126

341341 2.47 non LSD differential from a w126 500SE early model (1980 something)
2.65 w126
715609 2.65 LSD non Cat 560SE gen2
2.47 w126
419498 2.47 LSD differential from w126 380SE
559918 2.47 LSD differential from w126 380SE
453358 2.47 non LSD differential from a W126 380SEL
626220 2.47 LSD generation 2 differential from w126 unkown engine
2.24 w126

426927 2.24 differential no LSD in this one, pulled from a euro 1984 500SEC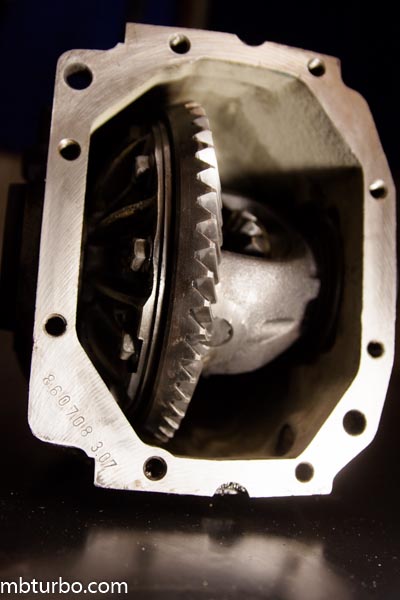 Location of diff ratio stamps on a w123, w115, w116 and w126/r107 up to 1985
The diffs 1985 and older has on this side, the differentials from 1986 and forward has on the oposite side (right)