Bought a QDF42B differential to fit my 2.65 diff in my w201.
Crown-wheel 1243530812 2.65
diff castnumber 1243434001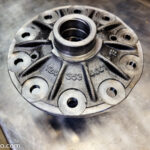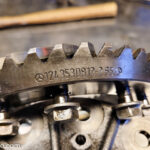 Wrong size/offset, and i  realised i had bought the wrong diff.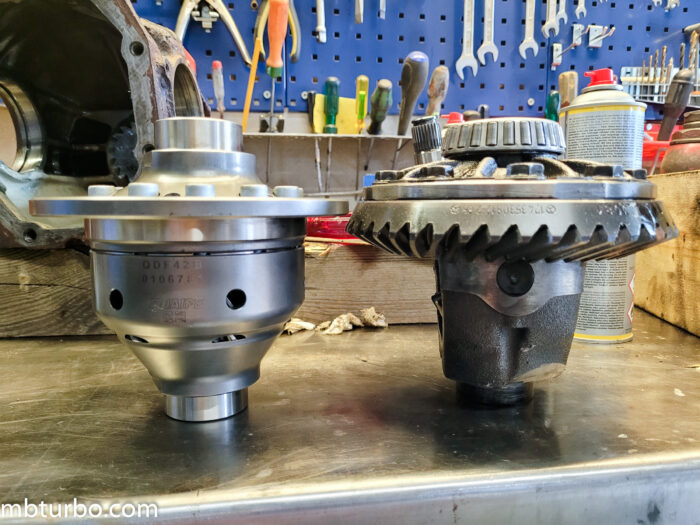 Contacted James at www.birdsauto.com and got both help, information and some blueprints with measurements to compare with.
QDF42B is for a 3.07 or 3.27 ratio 185mm differential
QDF45B is for a 2.87 185mm differential
QDF42B has 32.57mm offset,
QDF45B has 28.69mm offset.
2.65 compatible diff would have about 25.7mm offset (my guestimate)
Picture below, has offical measurements from QUAIFE at the top, not able to measure that accurately, i compared the lenght-difference between the QDF42B and my 2.65 diff.
measurements at the bottom of picture

See pictures below how measurements was taken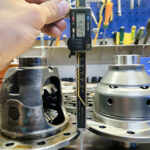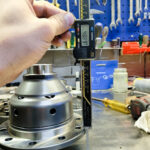 This is for the 185mm w124/w201 diff, compatibility with differentials should always be double checked if possible with james at birdsauto.com
The 185mm diff is the "middle" sized w124 diff or the large w201 differential.
The QDF42B or QDF45B would most likely not be compatible with a ASD but perhaps a ASR differential.