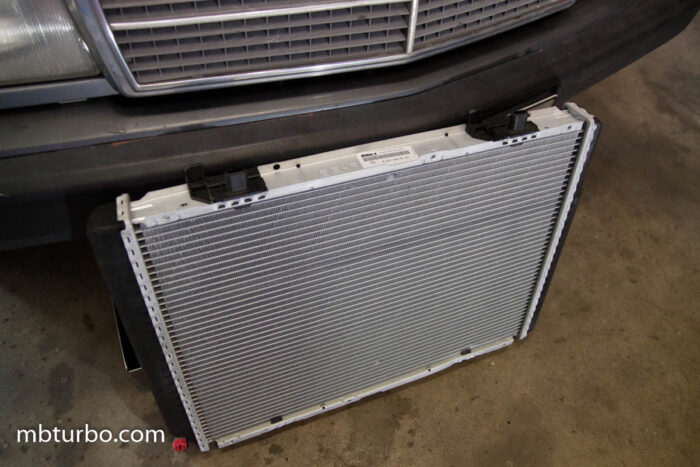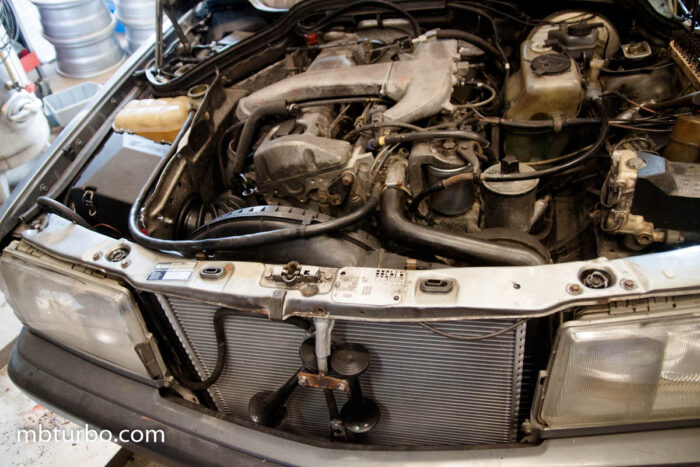 The old radiator of the 2.5D turbo w201 (201.128) started to leak quite a bit, there was no way to find a direct fit other than going straight to the dealer.
A201 500 91 03 / A2015009103 is the part number, made by Mahle and fit perfectly.
The w201 2.5D turbo and the w201 2.6 is the only engines in this chassi to have the radiator sitting "below" the front support, the radiator from the 2.5D turbo and the 2.6 doesnt have the same layout regarding connections, and because of this, they each have specific radiators unique to only that engine.
2193910000-002 Mahle
A2015009103