List of different rims:
http://mbturbo.com/rims-and-hubcaps/
Aluminium rims:
15″ ET35 7″ wide ALU rims did NOT work on my w123 in the front, but works on a w115, (had to use 1cm spacer on the w123, 5mm wasnt enough) so 15″ ET25 is the highest ET front for a w123
16″ ET35 7.5 wide ALU w124 rims did NOT work for me, pushed against the tierod
17″ ET35 8inch wide rims did work good, tierod clearence was tight, but worked out just fine, despite the wheels being wide and large i havent run into any problem this far even thou the car is slightly lowered with H&R springs.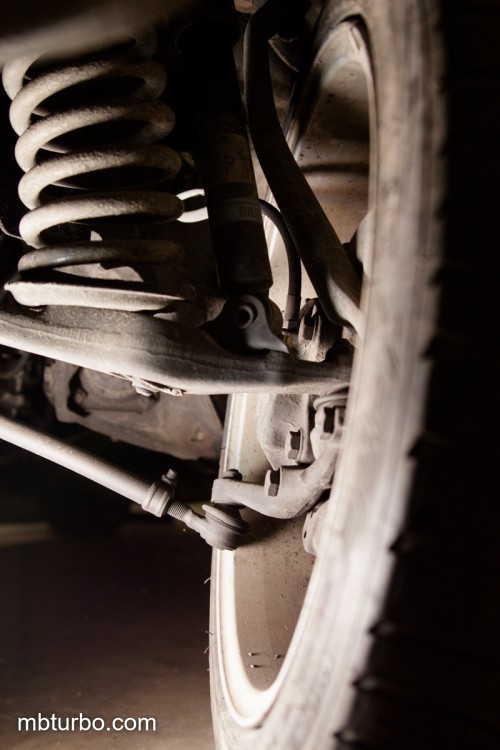 tierod clearence with 17″ rims 8″ wide, the 7.5 inch wide in same dimension and ET works perfect.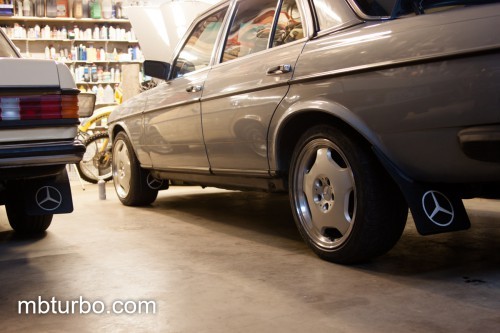 car not moved back and forth anything after being lowered down, so it "stands" a tad higher than normal due to that.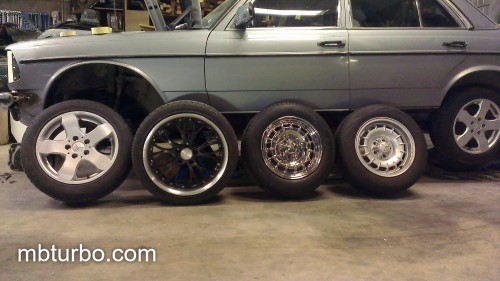 16″ MB, 18″ oxxo, 15″ chromed bundts w126, 15″ ATS bundts
18″ Oxxo with spacers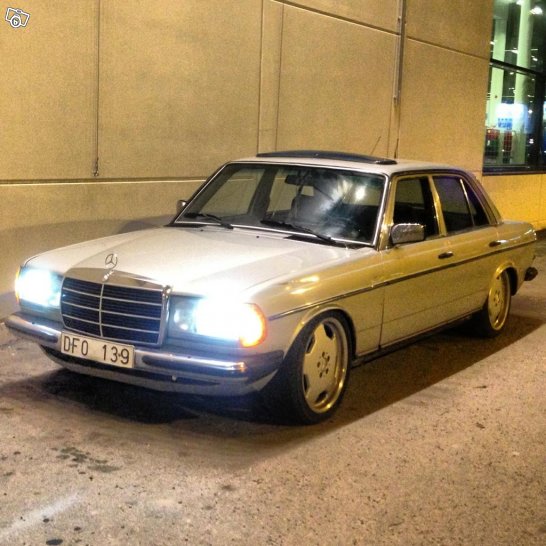 18″ amg monoblock on a w123 I dont know if it is replicas or oem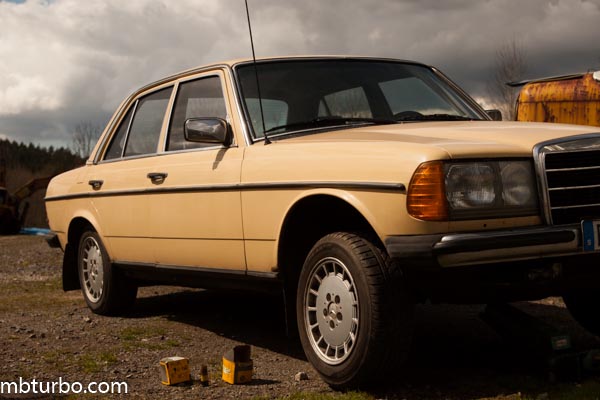 15″ Melbers ET25 KBA 41158, same size + offset as the 15″ bundts, and fits just as good