When I bought this car, it had a 12″ sub woofer that was sliding around in the trunk. It was always in the way and also, the sub didn't sound to well. Turned out that the enclosure didn't have the correct dimensions, so no wonder.
Anyway, I got an idea of installing it in the back dash where the first-aid kit normaly is.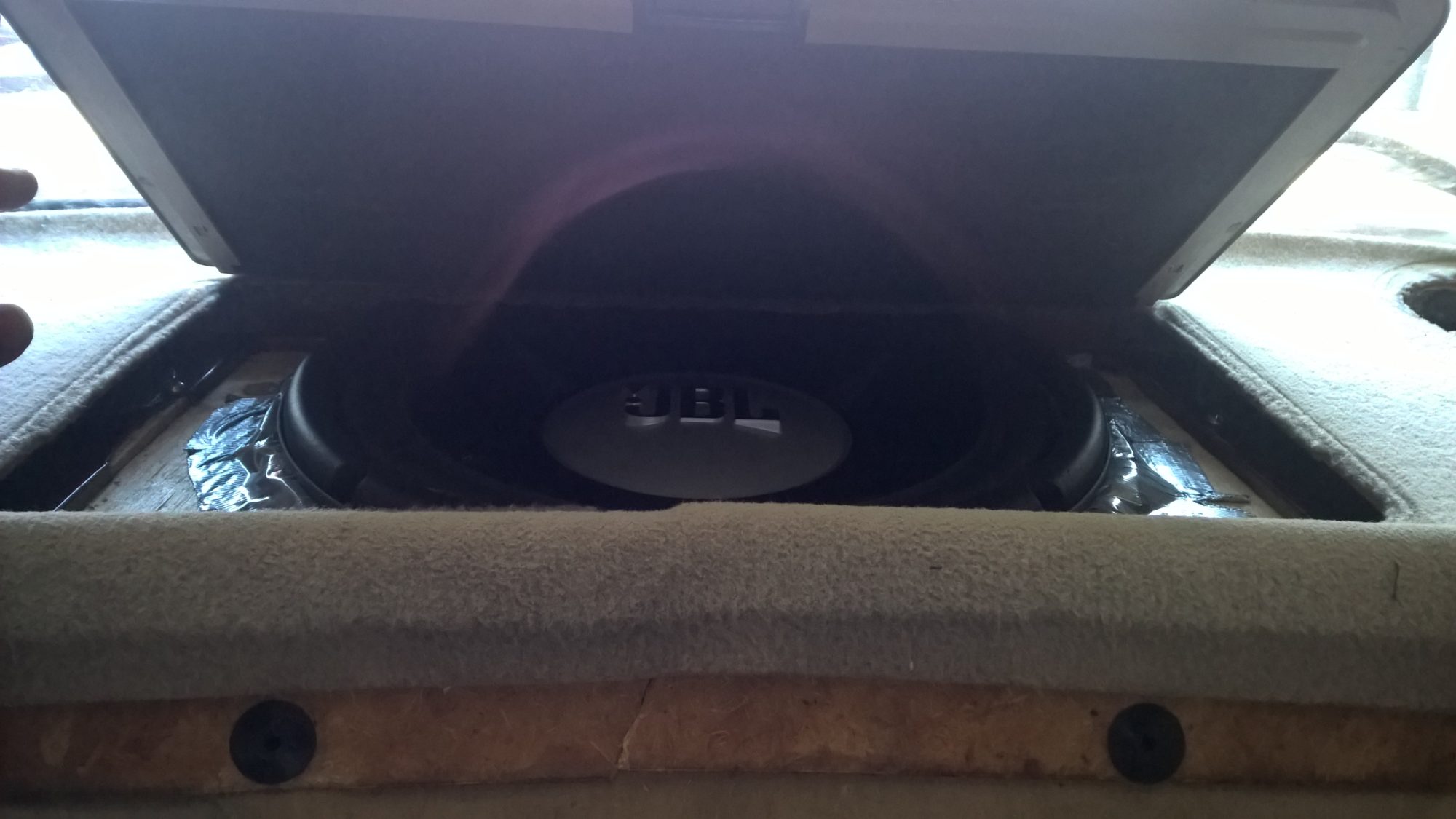 The sound is pretty amazing and I can definitely recommend this to anyone who's got with one in the trunk.
Going to add a drawing/blueprint later.