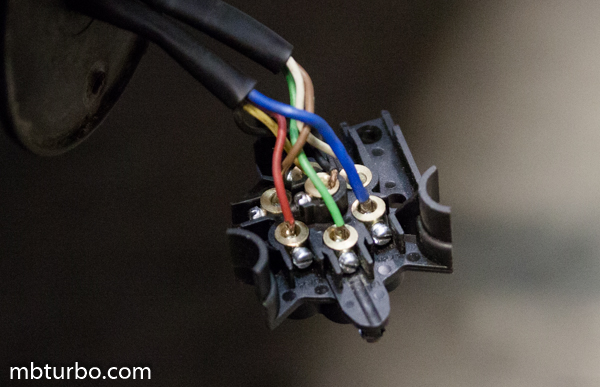 The facelifted w201 2.5d had a realy bad 7-pin connector on the car for the trailer, tore that apart to put a new aluminium-version in instead,
Still a 7-pin,
Marking and color of wires of the old 7-pin trailer connector (from 12oclock clockwise
1/L Green
6/54 Red
5/58R Brown
4R Yellow
3/31 White
2/54G Empty/none
7/58 Black as the middle one
What i did was that i planed to use the Empty/none pin for backup-lights, so i connected that one to the backup-lights of the rear lights, and planned to put in a discrete switch incase the trailer didnt like that.
But mod my own trailers to accept that input and get some good light when backing up the car.
unfortunately the car no longer exist, and i never got around to fixing this.