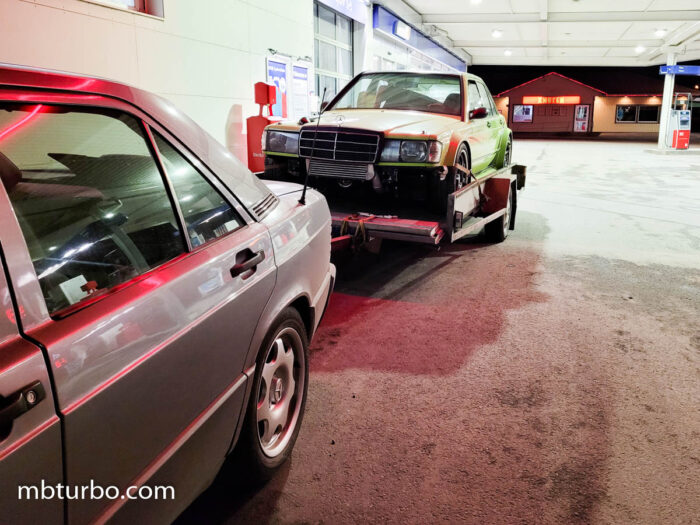 w201 with both a supercharger and a turbo (Hx40)
A car with what is rumored to be the first Mynä pump in Sweden, a car built 13 years ago
The car was bought with a lot of missing parts and things to do.
No radiator, blown headgasket and most likely cracked head, stuck brakes, trashed front spoiler, leaking waterpipes for the rear-mounted radiator.
The front brakes belonging to a 95hp w201 and a bit of electrical work.