This Controller is made for all who want a more modern Gearbox in their great old Mercedes
Link to the hompage for this product
Also a shop
The 722.6 Gearbox was introduced in 1996 and has 5 gears and lock up in 5. gear

It shares bolt pattern width the 722.3 which is why it fits most old Mercs.
Using the Controller it can be run in Manual or Automatic mode, and it support Paddle shifters.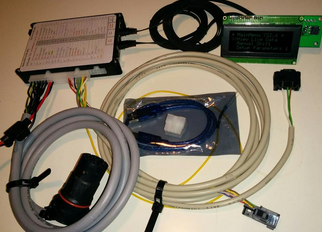 650€ + shipment (For US customers No VAT = -25%) for parts above, controller, harness, main display
Gearindicator 7segment display is extra. +40€
email for more info, email found in the manual linked below.
External link to Ole's own document, Email can be found in this document.
https://docs.google.com/document/d/1_WiBay-rg3oWv8VhuVyUuVJ-f22PwEzD5N_LuAQHUNI/edit
A little Youtube teaser ;-) in a om606 equiped r129