future project, maybe next year, or this autumn, need to get the w123 lang done.
w123 280TE
electric windows, electric sunroof, fanfare horn, and working ABS
a touring is always a touring, and i want to be able to use a car, coupes etc isnt that interesting anylonger.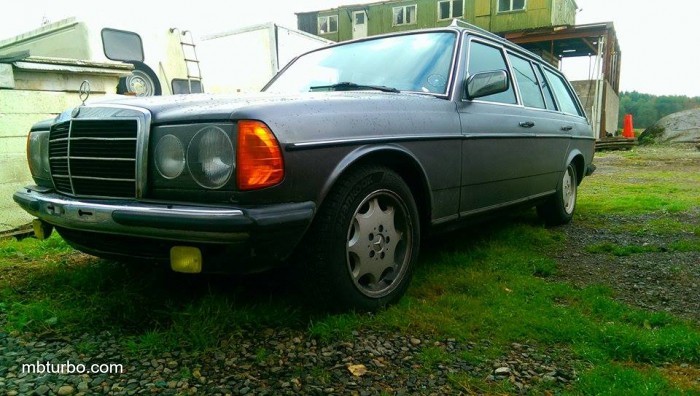 and yes, i will get rid of those hideous headlights, and do soemthing about the paint.
hoping to get a good daily driver able to pull heavy trailers with good mpg low consumption, and smoke some newer cars when i want to.
605turbo from a w202
180cc 7.5mm dieselmeken
Compound turbo would be a dream, stock 605 with a superhx40 or superhx35 on top, or something alike, got a large Garret laying around, but might be to big.
3.07, 2.88 or perhaps a 2.65 LSD that is sitting on the 617turbo w115 that isnt being used at the moment.
722.6 with Ole Fejers controller
To do driveline:
get the 722.6 rebuild, or overhauled, if the w202 605turbo stock 722.6 will hold up any power, and how much work needs to be done
stock turbo + superhx35
manifold
om606NA intake manifold in aluminum modded for the om605
044 prepump
separate brake on rear wheel on the clutchpedal from a w123 manual
To do exterior+interior
Taxi dash with computer
fix the SLS "reservoirs"
w124 leather seats front
illuminated sunvisors thanks to Garret in Sacramento
Remote lock (+start?`)
Xenon in the foglights with modified high-spec glasses so they act like extra highbeams
speaker setup in the trunklid+roof and perhaps doors
AC-clima with r134 gas and om605 pump
wind deflectors on atleast front doors
some big ass horn paired with the fanfare-horn button